Get Help
If you need help, you should call our office at 650-326-6440. You may also drop-in between 9:00 am and 1:00 pm Monday through Thursday at our office at 1861 Bay Road, East Palo Alto.
Learn more about our service areas below.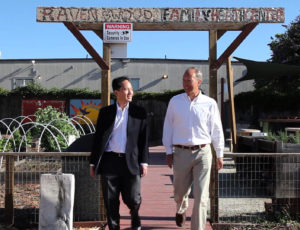 Clearing Barriers on the Pathway to Success

The Economic Advancement Program ("EAP") strives to help low-income community members maximize their earning potential and access opportunities for their families by protecting their income from wage theft, scams, or fraud and improving their chances for future employment. EAP prioritizes cases where it is difficult for clients to find or afford legal representation. EAP also prioritizes cases involving immigrant workers and the reentry population, who face barriers due to their criminal records.
Despite living in a region that has witnessed tremendous economic growth in recent years, low-wage workers struggle to retain living wage jobs and afford housing in their communities. Immigrant workers who lack language skills or legal status are particularly vulnerable to intimidation, discrimination, wage theft, sexual harassment and retaliation from employers. We educate workers about their protections and help them resolve disputes.
Even after someone has paid their debt to society by serving their time, paying restitution, and completing probation, their record still prevents them from finding meaningful employment for years or decades afterwards. Record clearance is the first step to expanding career opportunities and increasing the earning income potential of families in our community.
We are all consumers, and those who are most vulnerable are oftentimes those who lack access to advocates or do not know about their rights as consumers. We seek to empower consumers to know their rights in consumer transactions, and we assist those low-income individuals who may be victims of scams, fraud, identity theft, and inaccurate credit reporting.
Our Economic Advancement Program has been working with other organizations in San Mateo to push for the $15 minimum wage. Working with the San Mateo County Union Community Alliance we published a report on wage theft and the impact of raising the minimum wage.
Report can be found
here
.
We also advocate for policies that help low-income communities including laws that protect people from predatory payday and car title lending.
Where You Live Affects You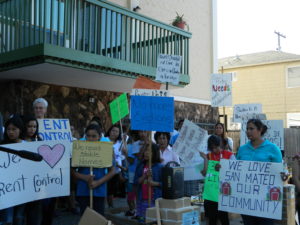 Affordable housing is paramount for a healthy community.
Without affordable housing, firefighters, police, teachers and other essential service workers leave, and businesses can't find employees. Traffic worsens as people move farther from their jobs and spend more time commuting. Homelessness and relocation destabilize the home life and schooling of young children, compromising their academic efforts and ultimately keeping them stuck in poverty. Preserving safe and affordable housing is a tool for combating a host of social ills.
For over 15 years, our housing program has been helping tenants stay in their homes with a particular focus on preserving rent-stabilized tenancies. We have helped hundreds of tenants resolve disputes with landlords and defend their rights to safe and habitable housing. Our services also help reduce the hardship of moving and mitigate the effects of an eviction so families can stabilize and recover quickly. We also provide Know-Your-Rights presentations to raise awareness of tenant rights.
To stem the tide of displacement caused by a crisis of unaffordability, we also work closely with community organizers and policy-makers to develop long-term solutions.
Please call 650-326-6440 if you are facing eviction or rent increase.
Please call 650-326-6440 if you are a tenant who needs help resolving unsafe or unhealthy housing conditions.
Please call 650-326-6440 if you need help because your landlord is engaging in retaliation or discrimination.
Please call 650-326-6440 if you need assistance.
We advocate for policy solutions to prevent the displacement of Silicon Valley's diverse communities, including the development of affordable housing and laws protecting residents from no-cause evictions and unaffordable rent increases. We also provide outreach and education about renters rights to community members around the Bay Area so that they can be empowered to prevent displacement.
IMMIGRATION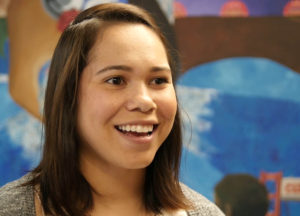 We understand that people come to the United States for a variety of purposes, and we are committed to helping vulnerable immigrants find a path to legal residency. We help our clients learn about and apply for forms of immigration relief that they may be eligible for. Our services focus on helping immigrant survivors of domestic violence and other crimes, refugees and asylum seekers, immigrant youth and young adults and immigrants facing deportation in court.
We train and mentor volunteer attorneys who offer their services pro bono to our clients. We also give Know-Your-Rights presentations to raise awareness of immigration services. Furthermore, we engage in local and state advocacy with policymakers, government agencies, social service providers, and law enforcement to protect the rights of immigrant families and youth and ensure that our communities remain safe spaces for families
No one should have to remain in an abusive relationship, or return to one, because they lack legal status. No one should be afraid to report a crime or assist law enforcement because they are afraid they will be deported. Children who have been abused, abandoned or neglected by their parents or guardians should have a chance to reunite with family in the United States who can care for and protect them. Our services help survivors apply for immigration relief through specific programs created to help vulnerable immigrants in these special cases.
If you are an immigrant survivor of domestic violence or have been a victim of crime and assisted law enforcement, you may be eligible to apply to remain legally in the United States. Abused, abandoned or neglected immigrant children may also be eligible for protection. If any of this might apply to you, please reach out.
Thousands of children and families have fled to the United States to escape terrifying conditions in their home countries. Each year, we help hundreds of refugees and asylum seekers apply to remain legally in the United States so that they do not have to fear the violence and death that await them if they are returned to their home countries.
If you left your home country because you were persecuted or fear you will be persecuted if you return on account of race, religion, nationality, membership in a particular social group or political opinion, contact us to see if you are eligible for help to remain in the U.S. (link to another page with info on how to get help)
There are several programs available to aid immigrant youth and young adults. Dreamers are a special group of young adults who were brought to the United States as children and have spent the majority of their lives in the U.S. These youth have attended school in the U.S. and for many, the U.S. is the only country they know. However, their potential is limited by their lack of status because they cannot attend college, travel or hold employment legally. The Deferred Action for Childhood Arrivals (DACA) program allows eligible youth to attend school, travel, and work lawfully. We help young adults apply for DACA so they have a chance to follow their dreams.
Immigrant youth who have been abused, abandoned or neglected by their parents or guardians may be eligible for a program that allows them to reunite with family in the United States. Without help, these minors would continue to suffer abuse or be left to fend for themselves. We help many young immigrants navigate the legal system so they can find a home in the U.S. We also employ a social worker who is available to help connect youth to services to support their success.
Detained immigrants with lawyers are three-times more likely to win their deportation case than those without attorneys, yet two-thirds of detained immigrants have no legal representation at any point in their removal proceedings. (Northern California Collaborative for Immigrant Justice, "Access to Justice for Immigrant Families and Communities: Study of Legal Representation of Detained Immigrants in Northern California," Oct. 2014). We have built a robust removal defense practice to help immigrants who are facing deportation in court and keep families together.
The American Immigration Council estimates "more than 16 million people in the United States live with at least one undocumented family member, often a parent, who may be targeted for deportation. More than eight million of these residents are citizens. And the majority of them—almost 6 million—are children under the age of 18." Our services are essential to helping these children avoid the traumatic and destabilizing effect of losing a family member to deportation.
If you or someone you love is in court deportation proceedings or in detention, you need to speak with an attorney who can explore options and explain necessary steps. Immigration law is complex and everyone's situation is different. Please reach out to see if we can help.
Outreach and Education
As community lawyers, we give frequent presentations in the community to help residents learn about their rights and forms of legal immigration relief. Our presentations cover forms of relief such as eligibility for Deferred Action for Childhood Arrivals (DACA), Special Immigrant Juvenile Status, the Violence Against Women Act (VAWA), and u-visas. We also train volunteer attorneys and law students who want to learn how to help immigrants. To learn more about upcoming events, or to request a presentation, please call us at (650) 326-6440 or use our contact form to submit a request.