Get Help
CORONAVIRUS (COVID-19) UPDATES:
Haga clic
aquí para más información sobre cómo protegerse contra el desalojo por deuda de renta que no pudo pagar debido a COVID-19. 
There is a new California law that provides renters protection from ever being evicted for COVID-19 related rent debt if certain steps are taken. To avoid eviction for rent you could not pay due to COVID-19:
Apply now 

for California rental assistance.

You may be eligible to receive 100% of rent you could not pay due to COVID-19. Undocumented immigrants should apply. Renters will not be asked about their citizenship status

.

Click here to learn more. 
Provide a signed and completed Declaration of COVID-19 Related Financial Distress to your landlord NOW.  Then, give your landlord a new signed Declaration form each month if your landlord gives you a written demand for payment.  Complete and mail that form to your landlord within 15 days.  Take a photo of the form before you mail it.
Pay at least 25% of each rental payment due for the period of September 1, 2020 through September 30, 2021.  You must pay this amount by September 30, 2021.  Each time you make a payment toward this amount, write on the check or money order that the payment is for the current month of rent.
Starting October 1, 2021, resume paying the monthly rent in full as it becomes due.  As of now, there are no protections against eviction for failing to pay rent for October or later.
Visit
www.YouAreCommunity.org
 for more information and resources, including detailed information about when and how to fill out the Declaration of COVID-19 Related Financial Distress and make the required payment.
Due to concerns regarding the transmission of the novel coronavirus, reentry, workers' rights, and consumer walk-in consultations are cancelled until further notice. Instead, we will be providing telephone consultations. To be signed up for a consultation by telephone, please contact our front desk at 650-326-6440. If you already have an appointment, please note that your attorney may try to reschedule your appointment or conduct it via telephone.
Click on the links below for employment related resources:
Information about unemployment benefits
Información sobre beneficios por desempleo

Protecting Yourself at Work During Coronavirus
Protegiéndose en el Trabajo Durante el Coronavirus
The Worker's Guide: Your Rights During the Coronavirus (COVID-19) Pandemic
La Guiģa del Trabajador: Sus Derechos Durante el Coronavirus (COVID-19)
If you need help, you should call our office at 650-326-6440. You may also drop-in between 9:00 am and 1:00 pm Monday through Thursday at our office at 1861 Bay Road, East Palo Alto.
Additionally, the California Reinvestment Coalition has put together resources for avoiding COVID-19 related scams:
How to avoid scams (English version)
Evite estafas financieras (Versión en español)
How to fight back against coronavirus scams
Learn more about our service areas below.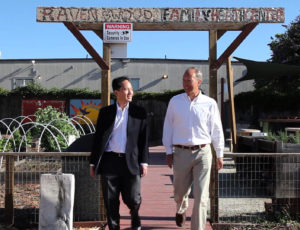 Clearing Barriers on the Pathway to Success

The Economic Advancement Program ("EAP") strives to help low-income community members maximize their earning potential and access opportunities for their families by protecting their income from wage theft, scams, or fraud and improving their chances for future employment. EAP prioritizes cases where it is difficult for clients to find or afford legal representation. EAP also prioritizes cases involving immigrant workers and the reentry population, who face barriers due to their criminal records.
Despite living in a region that has witnessed tremendous economic growth in recent years, low-wage workers struggle to retain living wage jobs and afford housing in their communities. Immigrant workers who lack language skills or legal status are particularly vulnerable to intimidation, discrimination, wage theft, sexual harassment and retaliation from employers. We educate workers about their protections and help them resolve disputes.
Where You Live Affects You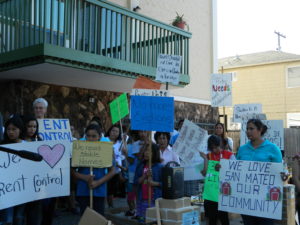 Affordable housing is paramount for a healthy community.
Without affordable housing, firefighters, police, teachers and other essential service workers leave, and businesses can't find employees. Traffic worsens as people move farther from their jobs and spend more time commuting. Homelessness and relocation destabilize the home life and schooling of young children, compromising their academic efforts and ultimately keeping them stuck in poverty. Preserving safe and affordable housing is a tool for combating a host of social ills.
For over 15 years, our housing program has been helping tenants stay in their homes with a particular focus on preserving rent-stabilized tenancies. We have helped hundreds of tenants resolve disputes with landlords and defend their rights to safe and habitable housing. Our services also help reduce the hardship of moving and mitigate the effects of an eviction so families can stabilize and recover quickly. We also provide Know-Your-Rights presentations to raise awareness of tenant rights.
To stem the tide of displacement caused by a crisis of unaffordability, we also work closely with community organizers and policy-makers to develop long-term solutions.
Please call 650-326-6440 if you are facing eviction or rent increase.
IMMIGRATION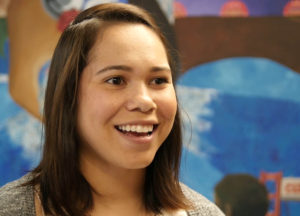 We understand that people come to the United States for a variety of purposes, and we are committed to helping vulnerable immigrants find a path to legal residency. We help our clients learn about and apply for forms of immigration relief that they may be eligible for. Our services focus on helping immigrant survivors of domestic violence and other crimes, refugees and asylum seekers, immigrant youth and young adults and immigrants facing deportation in court.
We train and mentor volunteer attorneys who offer their services pro bono to our clients. We also give Know-Your-Rights presentations to raise awareness of immigration services. Furthermore, we engage in local and state advocacy with policymakers, government agencies, social service providers, and law enforcement to protect the rights of immigrant families and youth and ensure that our communities remain safe spaces for families
No one should have to remain in an abusive relationship, or return to one, because they lack legal status. No one should be afraid to report a crime or assist law enforcement because they are afraid they will be deported. Children who have been abused, abandoned or neglected by their parents or guardians should have a chance to reunite with family in the United States who can care for and protect them. Our services help survivors apply for immigration relief through specific programs created to help vulnerable immigrants in these special cases.
If you are an immigrant survivor of domestic violence or have been a victim of crime and assisted law enforcement, you may be eligible to apply to remain legally in the United States. Abused, abandoned or neglected immigrant children may also be eligible for protection. If any of this might apply to you, please reach out.